Air Conditioning
If you want to stay cool and comfortable when driving, you need to ensure that your air conditioning (AC) system is in good working order. Tyrepower Varsity Lakes can ensure that your AC system is in prime condition and can regass your AC system as required.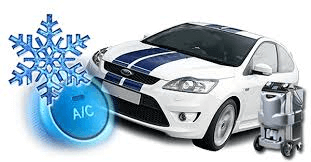 Tyrepower Varsity Lakes now doing Air Conditioning services. Fully qualified Air Conditioning technician ready to inspect and service your vehicle's air conditioning.
A/C re-gas available while you wait!
AIR CONDITIONING SERVICING carried out at the Tyrepower Varsity Lakes branch
Air Conditioning Service
Air Conditioning Diagnosis and Leak Detection
Air Conditioning Re-gas Prices start from $110.00 including refrigerant
Compressor/Pump Replacement using new genuine, aftermarket or refurbished parts
Cabin Air Filter Replacement - Often this is the first place to start when your air conditioning is not performing as it should. A blocked cabin filter can limit airflow, smell poorly and carry germs
Disinfect Air Conditioning vents
Call us now to book in for your air conditioning system service or repair. Contact us for more information.
WHY REGULAR AIR CONDITIONING SERVICING IS A MUST!
Regular air conditioning servicing is crucial for the longevity of your air conditioning system. The correct amount of refrigerant and lubricant facilitates the easy functioning of the air conditioning pump. Clean cabin filters promote easy air flow and reduce the strain on the system to push air through.
If you are experiencing any of the following your air conditioning system may require servicing.
Your air conditioning and heating system isn't heating or cooling correctly
Your vehicle interior is smelly
The demist function for your windscreen is not operational
The air conditioning system is making unusual noises
Your air conditioning has an electrical fault
Your car's AC system needs servicing every 2 years. Your owner's manual should have information specific to your make and model. If your car is due to have the AC system serviced, or it is no longer running effectively, give us a call on (07) 5568 0307. We service the Varsity Lakes area and surrounding suburbs, including Robina, Reedy Creek, Burleigh Heads, Burleigh Waters, Mudgeeraba, Miami.